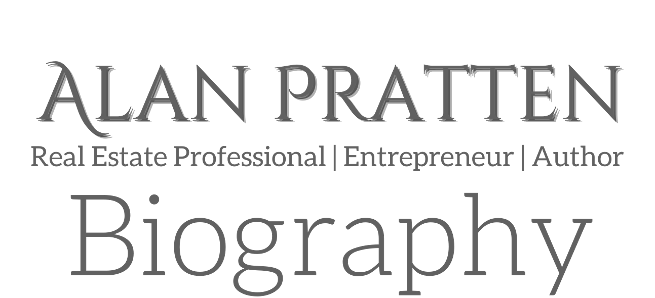 An accomplished entrepreneur and real estate consultant, Alan Pratten's impressive history of innovative global business ventures reflects his innate acumen and unique talent to recognize emerging trends in real estate, combining his prowess for analysis with his intuition for generating viable solutions to meet the new and evolving demands of an ever-changing market.
Hailing from the UK, Alan launched the first of his many prosperous enterprises at the age of fourteen. By twenty his love of architecture, ancestral homes and history led him to what would become a lifelong career in real property, building, development, management and consulting. His lifelong interest led to Alan gaining experience working in every aspect of real estate, as a property manager, contractor, developer, and eventually becoming a licensed real estate broker in 1987
In 1978 Alan "jumped the pond", arriving in Canada and broadening his diverse business innovations and ventures in property and development. In the summer of 1987 he'd traded his hometown of Bristol, a city rich in cultural maritime history, for another known for the same - making his permanent home in beautiful Victoria BC. Through the years this University of British Columbia alumni cultivated an ever-growing portfolio, including highly profitable ventures in real property, waterfront property, the development of commercial condominiums and subdivisions, rental units, building renovations and development - in addition to the creation and management of a plethora of other multifarious and creative business ventures.
Alan continues to pursue his passion for real estate, establishing a series of successful ventures in real property, investment and several other businesses in Canada, the United States and globally.
In addition to his experience in residential properties Alan offers a multitude of comprehensive commercial services. A licensed commercial broker and commercial developer, Alan's years of experience conducting negotiations, determining market values, his extensive knowledge of property analytics, tax, lease and zoning regulations and etc. formalities of commercial real estate, and his experience in commercial development, renovation and commercial investment is unequalled.
Alan also brings a unique set of skills as a business consultant, advising clients regarding purchases, property, valuation, designing business plans, goal setting and problem solving, with unparalleled efficiency and efficacy.
Exceptionally attentive and persevering, Alan sees possibilities where others see problems. His unique, inventive strategies serve to turn around struggling properties through responsible financial stewardship, principled pilotage, skilful leadership, tempered with patience, and cooperation. With expertise in risk management Alan effectively guides ambitious projects,, developing creative strategies to ensure profitable, sustainable results. Key to Alan's continuing success is that Alan is a "people person"; he takes a great interest in his community, and invests time cultivating his staff, building skilled, strong teams. Alan takes a personal interest in each endeavour, remaining engaged, seeing of each phase of every project through to completion.
Alan prides himself on building mutually rewarding business partnerships and lifelong friendships. He has extensive experience establishing joint venture partnerships and Limited Liability Corporations. Alan's current ventures include:
-

Pratten Group (parent company)
-

Sundale Developments Inc - Real estate development company: At present: one project of 70 rental units, one project in Cowichan Valley with three phases, the first with 286 rental units
-

5 Diamonds Immigration – A job placement company, helping prospective immigrating employees as well as employers
-

Point to Point – Environmental technology
-

JONESco – Affiliate real estate firm